Favorite Links:
These are some really neat links! Have a look around you never know what you will find!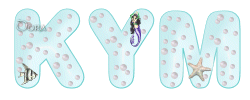 Doll stuff for PSP
Bodies by Onyx Some great bodies to choose from
Heads by Auburn Great Heads for you to request
Bodies by Yvonne Yvonne has some great hand drawn dolls


Butterfly Dreams Signatures at Delphi
Request here for my Siggies
Sig Party
Another forum i work at. Lots of great artists here!!!!!
Dove Ceramics
Check out these great handmade crafts!!!!! There are siggies on here as well